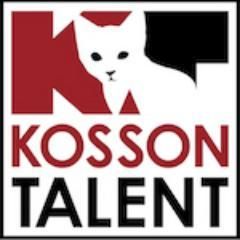 We have exciting news to share! When we decided last fall to begin performing again as Zoe Speaks, we knew we were excited, and we knew we had a special musical synergy that we were happy to be exploring again. It felt healing. It felt good. It felt RIGHT. But we never dreamed we'd have so much support from all of you--thanks for all the emails, comments, kind words, and for showing up at venues across the state these past six months. 
But we REALLY never dreamed we'd now be getting the chance to work with a nationally-known booking agency, Kosson Talent. We met the founders of the agency, Larry Kosson and Robin Spielberg years ago at a music conference, and they reached out to us recently when they heard we were performing together again. After a series of talks in which we discussed goals, dreams, plans, and what it might look like for us to work together, we are happy to announce that we signed with them last week to represent our performances nationally. 
What we are learning about Robin and Larry (and their assistant, Meghan!) is that not only do they run a top-notch agency with the know-how to help us to achieve some of our long-held musical goals, but that they are also wonderful people with whom we share many values and visions. We are proud to be associated with them, and humbled by their belief in our music. And we are SO EXCITED to be getting "out there" again! It really is a dream-come-true! 
Thank you from the bottom of our hearts for all your support and friendship over the years. We invite you to check out the website of our new agency "home" (and the impressive roster they represent) at the link below. 
Kosson Talent